Make Your Event Memorable - Book TeeLow Today!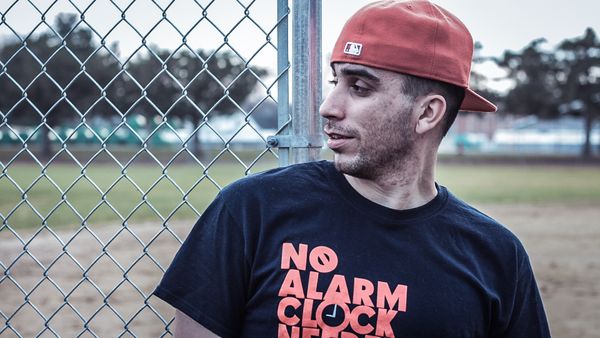 What You Can Expect
TeeLow prides himself on being more than an entertainer. He brings motivation and knowledge to every show! Whether it's a music performance, or a community event he speaks at - he always delivers a memorable performance that captivates every audience. TeeLow is a rapper, and recently this year has taken on the role of rapper turned speaker as he speaks out against depression and the ever growing heroin epidemic. TeeLow has spoken at rally's, small groups, schools, as well as having performed in bars and theaters! 

TeeLow has opened for: Hopsin, Bizzy Bone, 10,000 Cadillacs, Bizarre from D12, Gorilla Zoe, Ray Jr
 Having performed in Cleveland, Cincinnati, Columbus, Elyria, Akron, Sandusky, and Norwalk (all in Ohio)

More recently with his growing popularity in his fight against heroin, TeeLow landed a spot on the 2016 summer start-up tour called Hip Hop Hates Heroin Tour (from Covington, KY and Cincinnati, OH)! He has performed at recovery rallies in: Portsmouth, OH - Elyria, OH - Canton, OH - Ravenna, OH - Dayton, OH - Akron, OH. 
The music, message, and live performances have gained attention and praise from all who attend. 

TeeLow's videos and music have even caught the eye of the press:


"TeeLow gives the lowdown on drug epidemic," (2016)

"TeeLow's talent tackles city's drug problem," (2016)

"TeeLow times two," (2016)

"'Dear Norwalk' shines spotlight on city's drug problem,"  (2016)
"Three Men Rally In Nation's Capitol" (2017)
"#DearAmerica #FightForRecovery" (2017)
"'Not One More' Rally Gets Word Out" (2017)



More than a rapper. TeeLow has crossed boundaries and has brought communities together thru hip hop. Because of this, TeeLow has even produced an EP of music without ANY strong language in it! The message being, that everyone should be able to catch a TeeLow show at any time - and TeeLow should be able to support any cause to any audience! Bringing him to your venue brings positivity, inspiration, motivation, and the absolute tops in music! Act now and book him to your show!